A DIGITAL MARKETING AGENCY OFFERING HIGH-LEVEL EXPERTISE, SERVICE AND VALUE
Ally Marketing is a digital marketing agency that helps clients achieve their marketing goals and maximize their return on investment. We work with businesses and non-profits throughout the Northeast and Mid-Atlantic United States. We keep up with digital marketing best practices and ongoing developments so you don't have to. We're truly passionate about what we do, and we're committed to your success. You'll find our insights refreshing, our counsel trustworthy, and our digital marketing services affordable. Our expertise includes
reasons to choose ally
 breadth & depth
We offer uncommonly broad and deep expertise under one roof.
 transparency
Our counsel is honest and straight-forward.
 affordability
We're more affordable than typical marketing agencies.
 partnership
We're a business partner that is hyper-focused on your bottom line.
OUR TEAM
Keith Marshall, Partner
I'm a seasoned digital marketing consultant that has worked for full-service advertising agencies, a non-profit organization, and a publicly-traded bank. I most recently held a leadership position with RDW Group, as vice president and director of digital performance marketing.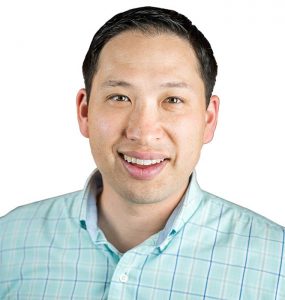 I've advised businesses and non-profits of all sizes and sectors. Past clients include Collette Tours, Cornell University, Fidelity Investments, Hasbro, Narragansett Beer, Nike, Pinnacle Golf, the Rhode Island Public Transit Authority, Safety 1st, Salem State University, and Tockwotton Home.
I began my career in public relations in 2001, and soon discovered a passionate interest in the potential of digital marketing. I began to focus on digital marketing as communication technology evolved and enabled more direct, measurable, and cost-effective marketing opportunities.
I founded Ally Marketing to provide agency-level expertise for a fraction of the cost. I earnestly want to help small businesses and non-profits discover the benefits and ROI that digital marketing offers.
I have degrees in communications and psychology from the University of Rhode Island, and a master's in advertising from Boston University. I am currently a facilitating instructor of graduate marketing at Boston University. I'm also certified in Google AdWords, Google Analytics, Google Tag Manager, and Inbound Marketing by Hubspot. Yep, I'm a true digital marketing nerd.
Joe Samra, Partner
Joe offers a wide range of digital marketing expertise, having previously worked in-house for Fortune 100 and startup companies, and more recently as a consultant for hundreds of small businesses. Joe has developed national digital marketing strategies that generated significant contract leads for clients from Lockheed Martin to The Cheesecake Factory.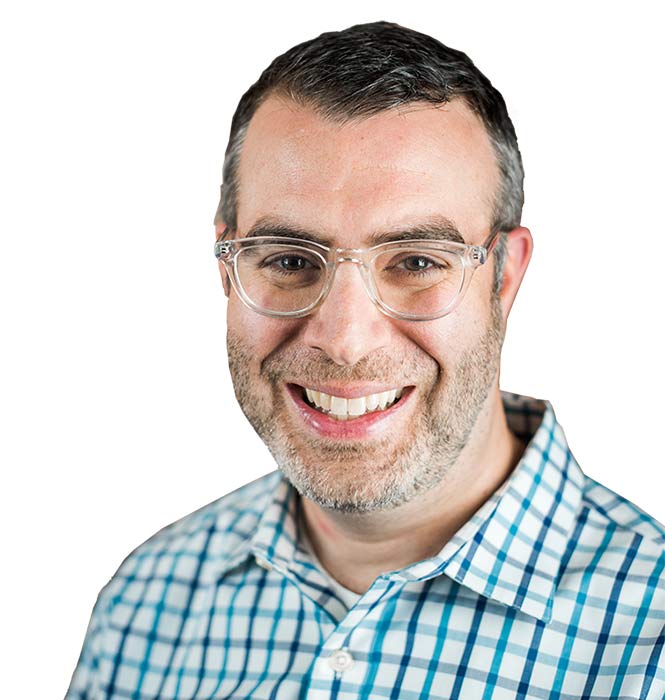 Since then, his work has shaped the marketing strategies, websites, social media presence and brand identities of hundreds of small businesses, including southeastern New England favorites La Familia Restaurants, Mkindred Jewelry, and Landry's Meat Pies to name a few. His work has also helped several religious organizations, such as The Greek Orthodox Archdiocese of America, for which he contributed cutting edge website design and unmatched project planning and execution.  Joe has a master's of management from Harvard University, and a bachelor's in marketing and computer science from Providence College.
Steeves Mathieu, Vice President, Search Engine Marketing
Steeves has more than a decade of experience as a search engine optimization specialist. He's earned the distinction of generating consistent top rankings across all major search engines for small websites (< 20,000 pages) to enterprise-level websites with over 500,000 pages, multiple subdomains, and multiple language versions. He's improved the SEO presence of clients across many verticals, including sports, art, tourism, publishing, higher education, and e-commerce retailers.
Steeve's work has benefitted Hachette Filipacchi Media (Elle.com, CarandDriver.com), Artnet.com, GraylineNewYork.com, CitySightSeeingNewYork.com and Shutterstock.com to name a few.
He has a degree in web development and programming from the State University of New York – Farmingdale.
Dunca Christi, Web Developer
Dunca is an expert in CSS, WordPress, Drupal, ASP and other web platforms. He assists Joe with large scale website design/development projects. He has a degree in computer science from Polithenica University in Bucharest.
Keri Ambrosino, Senior Graphic Designer
For 13 years, Keri has obtained an eclectic Design background through her collaboration with businesses and organizations of various capacities. Her creative objective is to allow each client's vision to speak through the power of beautiful design.  From an early age, Keri has been drawn to the arts.  She would begin her professional career shortly after graduating with a Masters degree in Media Design from Rhode Island College.
Keri has been fortunate to form professional relationships with some of New England's top companies such as Metlife, Cox Communications, CertaPro Painters and Amtrol. Her talents have also allowed her to expand her artistic resume in the medium of film and television collaborating on such projects as The Women, Celeste & Jesse Forever and the Animal Planet's Finding Bigfoot. Keri's intense passion for the arts is what drives her and achieving close client relationships is what molds her. Client success through design is the key to keep her and your business moving forward.
Peter Albin Forsstrom, Senior Digital Designer
With an arsenal of knowledge across multiple mediums, Peter has successfully elevated the brands of small and large entities alike. Since 2000, he has contributed his skills to brands like Atomic Skis, Vistaprint, Cornell University and, most recently, Shark | Ninja.
Peter's versatility as a digital designer is unquestionable. He focused heavily on video production early in his career for brands such as Polartec and Sublime Juiced Beverages, complemented by an equal amount of DVD authoring and Flash development/animation for companies such as X-Dimensional and MacGregor. He also performed storyboarding for Alperts Furniture and King Arthur Flour.  More recently, he developed responsive websites for the State of Rhode Island's Department of Transportation and Department of Health, as well as HTML email designs and online display advertising for Cornell University, Virginia University and Providence College.  
In 2016, Peter returned to his production artist roots by handling packaging design for Shark | Ninja, and serving as video producer/editor for social media campaigns promoting Ninja Coffee Bar Brewer.
A TRUSTED AND PROVEN BUSINESS PARTNER
Here are some comments from past clients who attest to our passion, our expertise, and our commitment to partnership.
Keith is one of the most reliable and hardest working people I've ever worked with. He is smart, forward-thinking, and serious about achieving results. I've been fortunate to have had the opportunity to do business with Keith for many years. Throughout those years, his professional guidance has helped our team achieve, and often exceed, our business goals. He has been a highly valued partner. I strongly recommend Keith for any endeavor he pursues, since I'm certain he will make any company a thorough success.
Sandra Paniccia, Executive Director of Marketing & Communications
Samuel Curtis Johnson Graduate School of Management
Cornell University
Keith Marshall is an invaluable marketing partner – I cannot recommend him highly enough. I can honestly say that in over 20 years in adult higher education, I have never worked with anyone with the knowledge, commitment, and zeal he shares with his clients. He completely transformed our marketing and assisted us every step of the way. He is extremely strategic and employed cost-effective, research-based tactics to significantly increase our inquiries and applications in a highly competitive market. Keith's contributions to our organization are too numerous to list entirely, but included development of a microsite; paid search and email campaigns, along with monthly performance tracking; content marketing; web and search engine optimization; registration pages to promote online and on-campus events; and so much more. He is a delight to work with. Feel free to contact me if you'd like more information.
Dean Janet Castleman, PhD
School of Continuing Education
Providence College
Keith Marshall really helped us transform our graduate recruitment process. From creating a microsite to developing digital advertising and other campaigns to in-person and online event strategies to increasing our knowledge of national trends and practices, he helped drive the significant increase of our prospective student base and gave us a strong foundation for future growth
Corey Cronin, Senior Director of Marketing & Creative Services
Salem State University
As the Director of Graduate Enrollment, I've worked collaboratively with Keith to successfully launch Cornell's first online Executive Master of Human Resource Management program. Within this context, Keith effectively lead the initial phases of that relationship from fact finding, market research, creative development and concept design, as well as social media marketing exploration. This eventually led to Keith's actual implementation of large social media and paid media (search and social) campaigns generating a significant amount of qualified leads which supported the achievement of our enrollment goals. Beyond Keith's high level of marketing expertise, he is diligent, has excellent communication skills, truly believes in creating meaningful partnerships, and excels in being client-centric. It's been a great pleasure working with him.
Erin Sutzko, Ed.D., Director of Graduate Enrollment and Student Services
School of Industrial & Labor Relations
Cornell University
Are you ready for a partnership? Or, if that's coming on too strong, how about a casual chat to see if we can help? We're ready to listen. Our free one-hour consultation is a great way to see if we're a good fit for your needs, and there's absolutely no obligation.